[2020 Edition] 13 Most Anticipated Hypercars And Supercars
admin
Coming Soon: The 13 Most Highly Anticipated Hypercars & Supercars We Just Cannot Wait To Drive
2019 and 2020 are shaping up to be the best years ever in terms of the sheer number of new hypercars we will start to see on the road. Every decade or so we get a new breed of hypercars that hit the scene and it seems this year is the start of the next era.
The trio of the Ferrari LaFerrari, McLaren P1 and Porsche 918 were the previous kings of the hypercar world but that was back in 2013 and six years is a long time in automotive technology, particularly at the top end of the market. We decided to take a look at the most anticipated hypercars we can expect in the coming year or so to pump ourselves up.
You have the two-seater Mercedes-AMG Project ONE that will literally transfer the latest and most efficient Formula 1 hybrid technology almost one to one from the track to the street for the first time ever. Given their success in F1 recently, this may be the fastest production car around a track we have ever seen. Of course the guys at Aston Martin and Red Bull beg to differ, telling us that their Aston Martin Valkyrie will be a pure race car and will be close to Le Mans level spec out of the gate. Ferrari of course also announced their new hypercar, a 989 hp plug-in hybrid with turbocharged 3.9-liter V8 paired to three electric motors.
It isn't just the traditional supercar and hypercar brands that have new supercars this year either. The electric only upstarts are challenging the incumbents with their all-electric hypercars and some pretty spectacular numbers. Tesla has their absurdly fast Roadster coming out while the much smaller Rimac is readying their 1,900+ hp Concept Two hypercar also.
If you are looking for the ultimate in vehicle performance. If you want a limited edition hypercar or supercar that sits on top of the automotive world, then read on because our list of the eleven most anticipated upcoming hypercars should get you excited: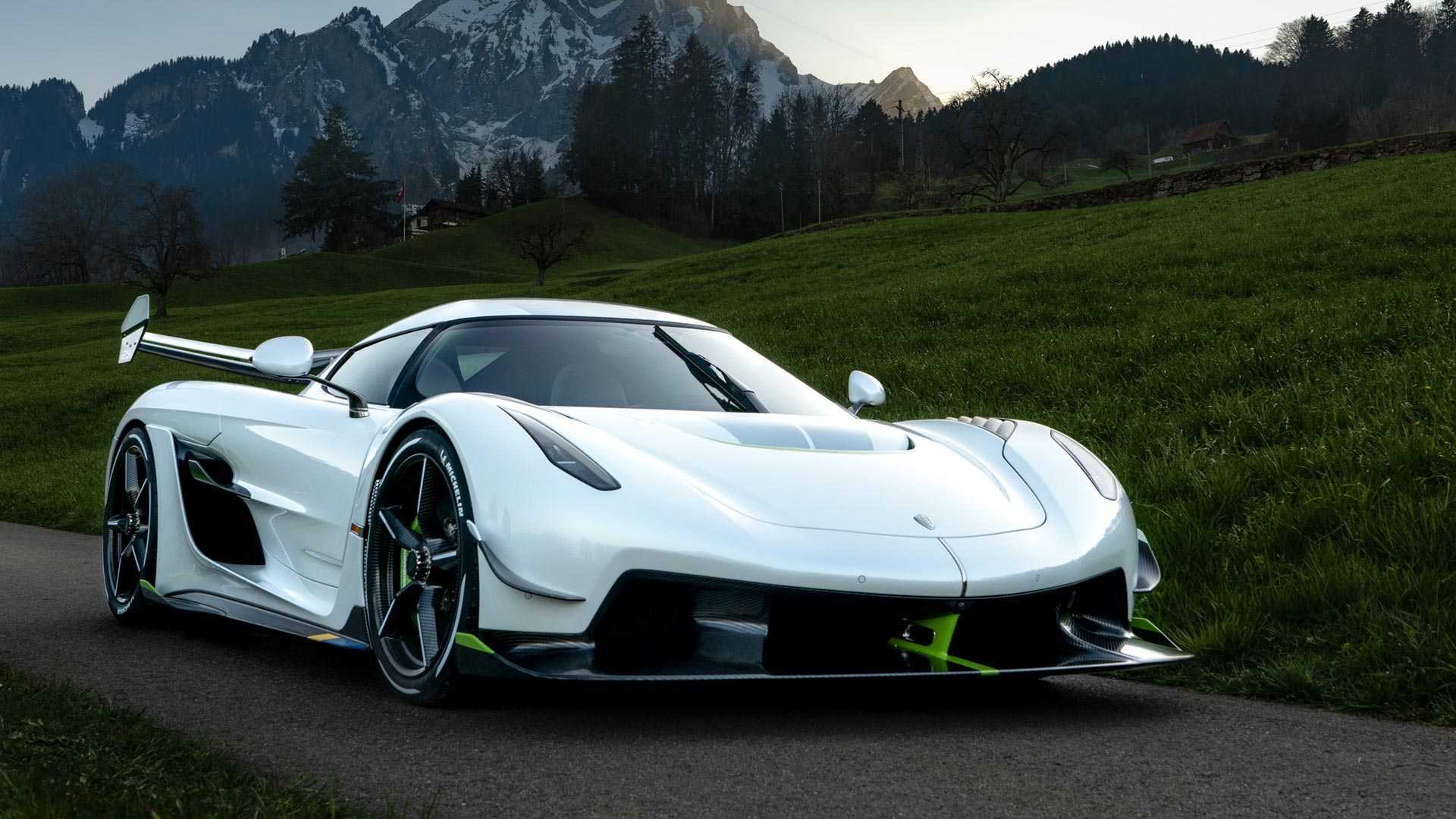 Koenigsegg Jesko
The Koenigsegg's Jesko comes with 1,600 hp and can do 300 mph according to Koenigsegg. There are two different versions of the car. Koenigsegg designed one for a high speed run to make the 300 mph, and one with some serious downforce for the racetrack. No matter the variant, you get a new carbon fiber and aluminum chassis, new suspension setup, redesigned engine, and a special gearbox. The car may be the successor to the Agera, but it's all new.
The car comes with a 5.0-liter twin-turbo V8. The company worked on the engine to make it more powerful and lighter than any other V8 it has produced. It'll make 1,600 hp on E85 biofuel and 1,280 on regular gasoline. Torque numbers sit at 1,106 lb-ft. The car comes with a special 9-speed multi-clutch gearbox the company builds in-house.
Learn more: Koenigsegg Jesko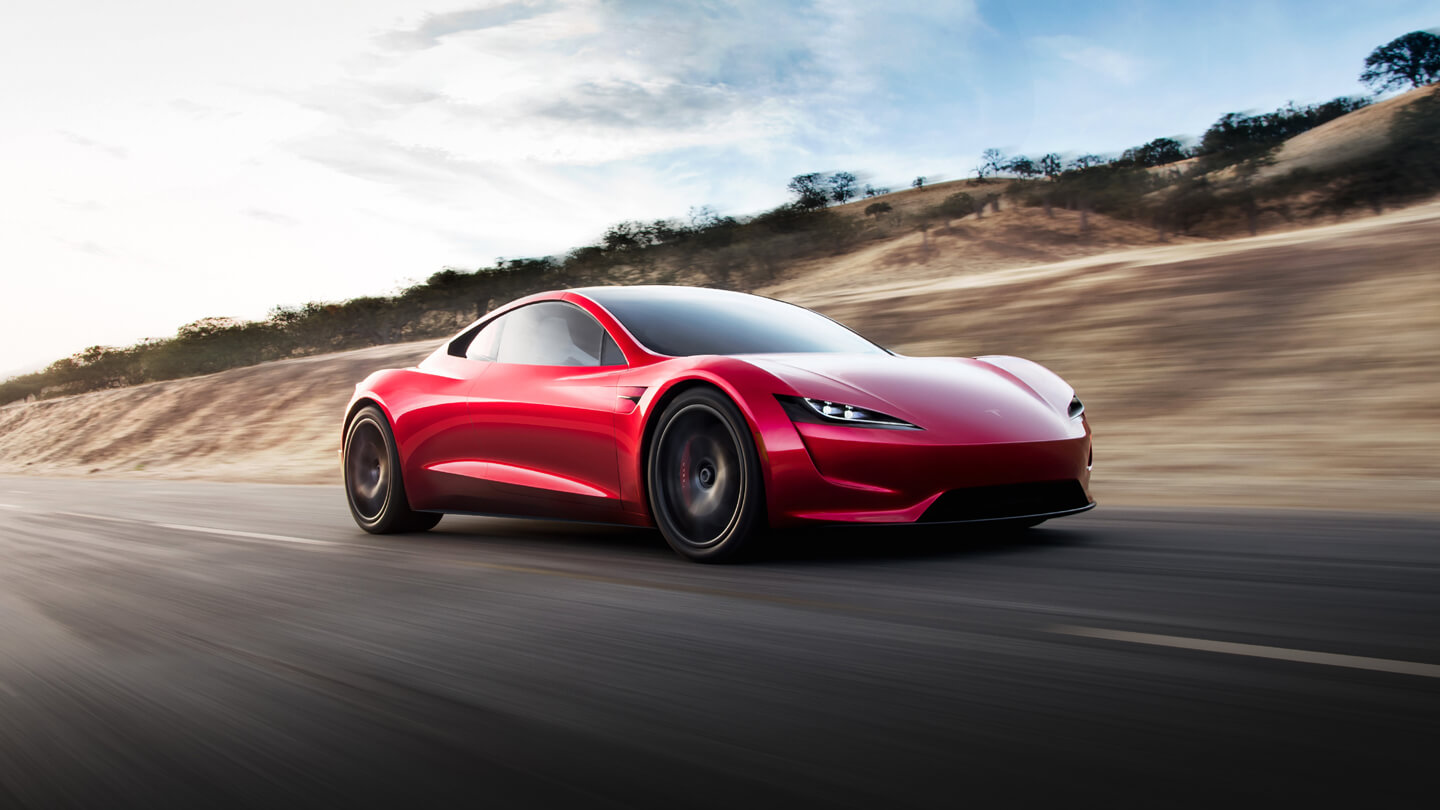 Tesla Roadster
By now you have all heard about Tesla's latest F**ck You to the established supercar makers with the announcement of its new Roaster, due in 2020.
It is the ultimate performance machine with insanely fast acceleration of 0 to 60 mph in just 1.9 seconds, 0 to 100 mph times of only 4.2 seconds and top speed north of 250 mph. This is for real.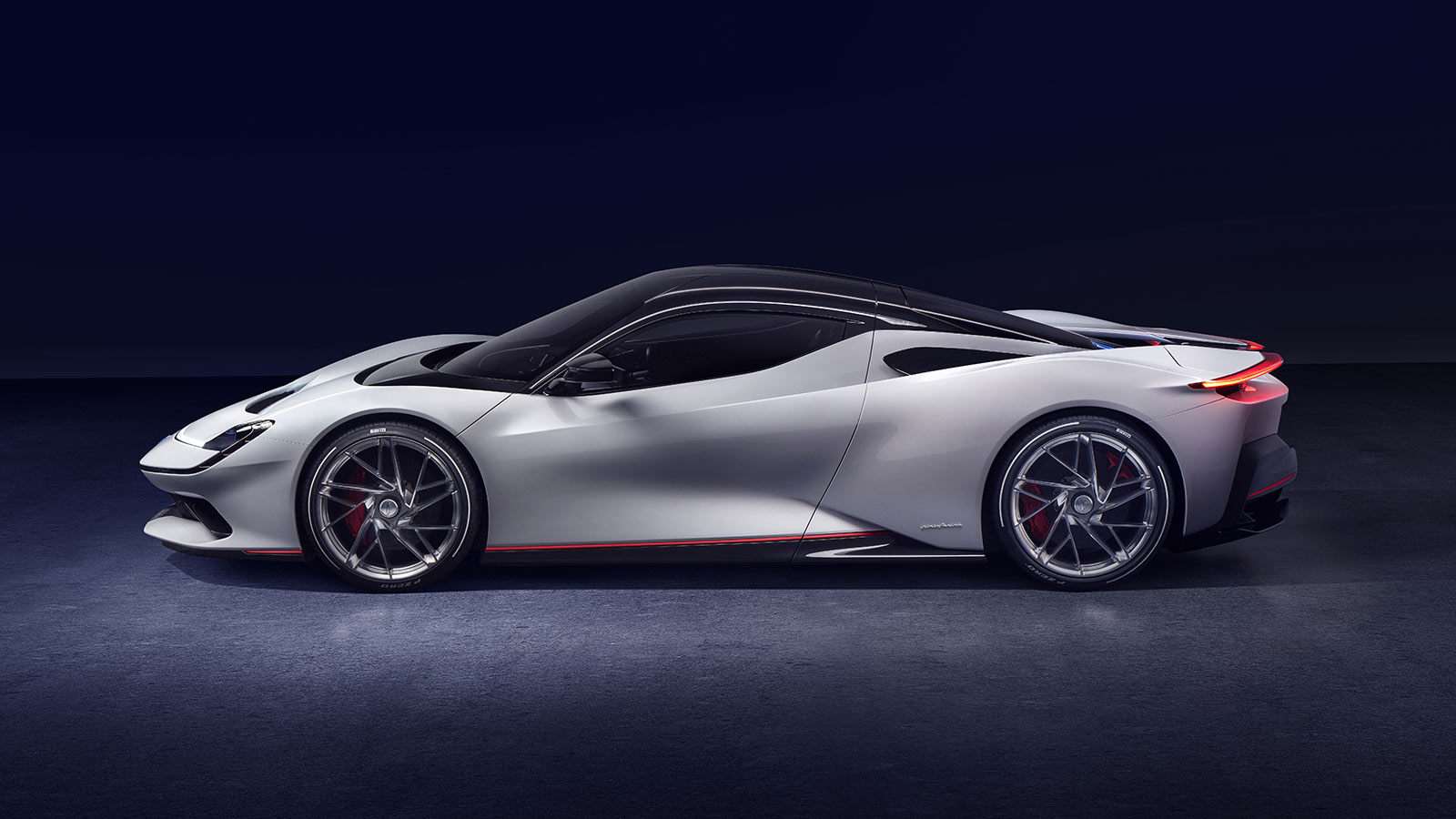 Pininfarina Battista
New electric hypercar is the first fruit of the contract with Rimac. Rimac is supplying the battery and drivetrain expertise and is also handling a lot of the software and hardware. The car looks like what you'd expect a hypercar from Pininfarina to look like. It's all sweeping lines that have been aerodynamically designed and beautifully crafted. The Battista may be a brute when it comes to power, but its styling is downright elegant. The teardrop style cockpit, long sloping roof, and rear with its floating taillights is gorgeous. The Battista features an all-electric powertrain. The 120 kWh battery pack comes from Rimac, and that powers the four electric motors that have a combined output of 1,900 hp and 1,696 lb-ft of torque. It can do a 0 to 60 mph sprint in under two seconds and make it to a top speed of 217 mph. The car is also capable of traveling 280 miles per charge.
Learn more: Pininfarina Battista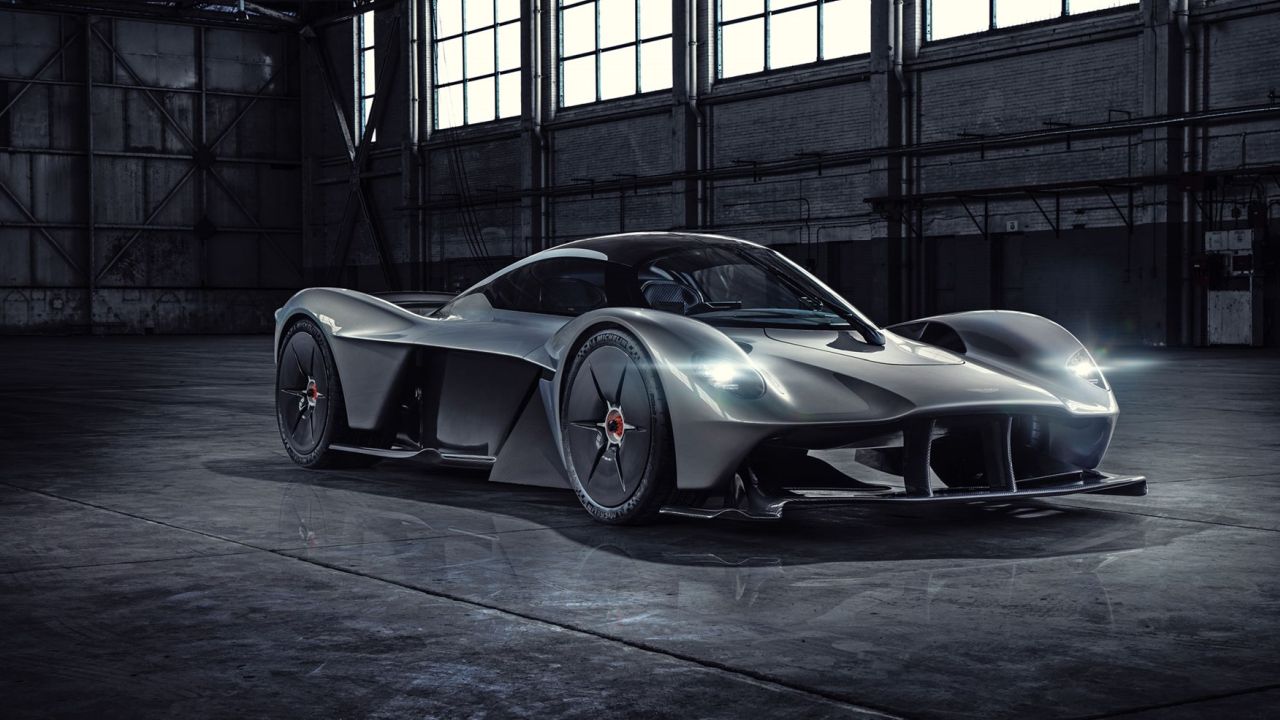 Aston Martin Valkyrie
The most extreme car ever created when it is finished in 2020. It is basically an LMP1 lap time machine that works on the road too. With Red Bull Advanced Technologies begins the project and Cosworth developing the incredible V12 engine, Aston Martin has brought Rimac to supply the Valkyries high performance and lightweight hybrid battery system. Electric power will be vital to ensure drivability, but will also be called upon for a power boost, should 11,100 rpm and 6.5 liters be insufficient on their own.
Learn more: Aston Martin Valkyrie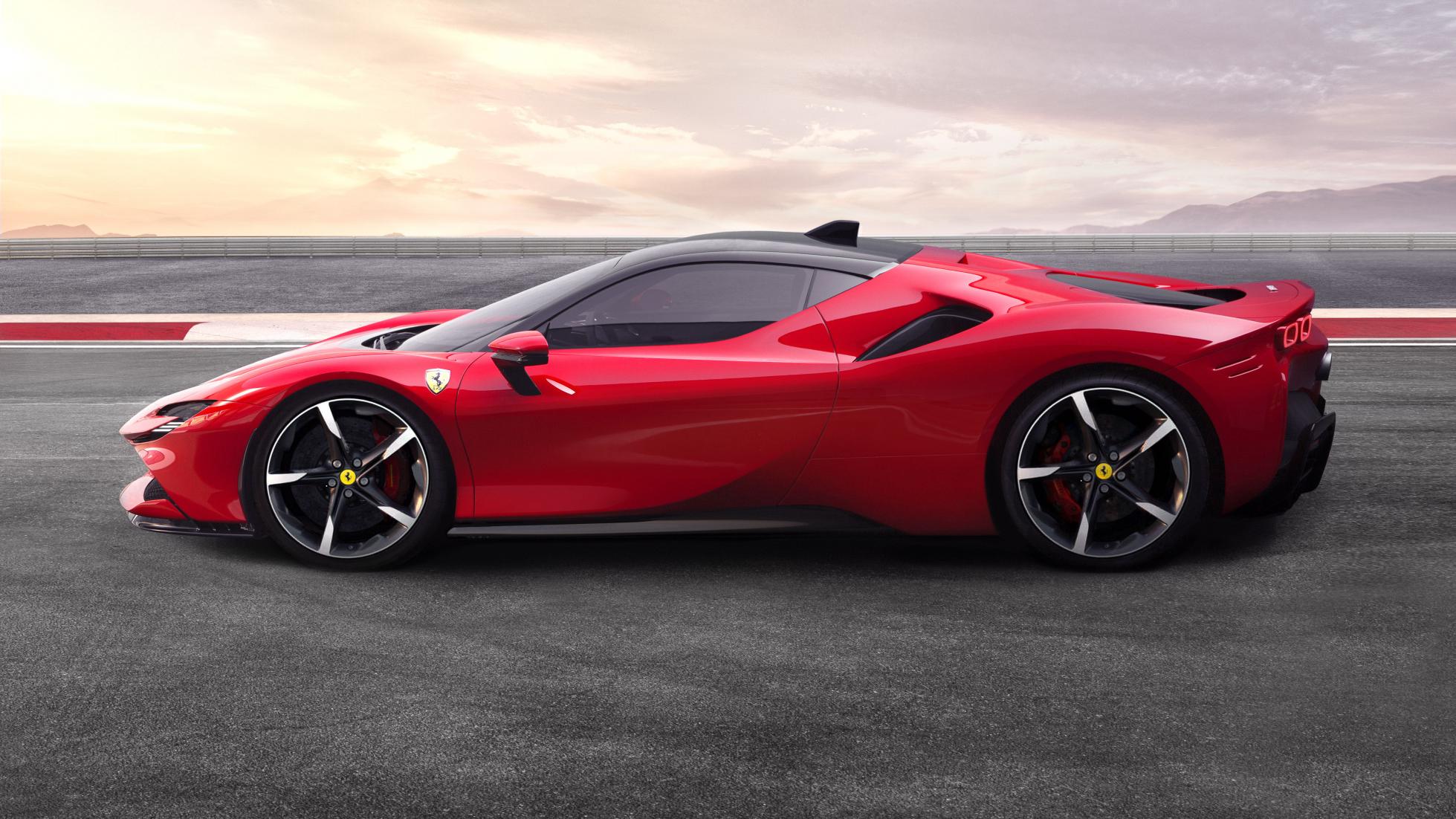 Ferrari SF90 Stradale
It's a stunning new hybrid supercar that offers 989 hp from a plug-in hybrid powertrain. It features a plug-in hybrid setup that utilizes a turbocharged 3.9-liter V8 paired to three electric motors.
Two of those electric motors are mounted on the front axle and one is mounted between the engine and the gearbox. This setup with the V8 and electric motors makes the Ferrari good for a 2.5-second 0-60 mph time. The powertrain is the most powerful of any Ferrari and puts the SF90 Stradale atop the Ferrari lineup.
The car also features an all-new chassis made of carbon fiber and aluminum. The sleek body panels and its aerodynamic shape help the model make a whopping 860 pounds of downforce at speed, and the whole profile of the car is extremely low so it can slash through the air at high speeds. It has a two-piece rear wing that comes from the company's work in F1 racing.
Learn more: Ferrari SP90 Stradale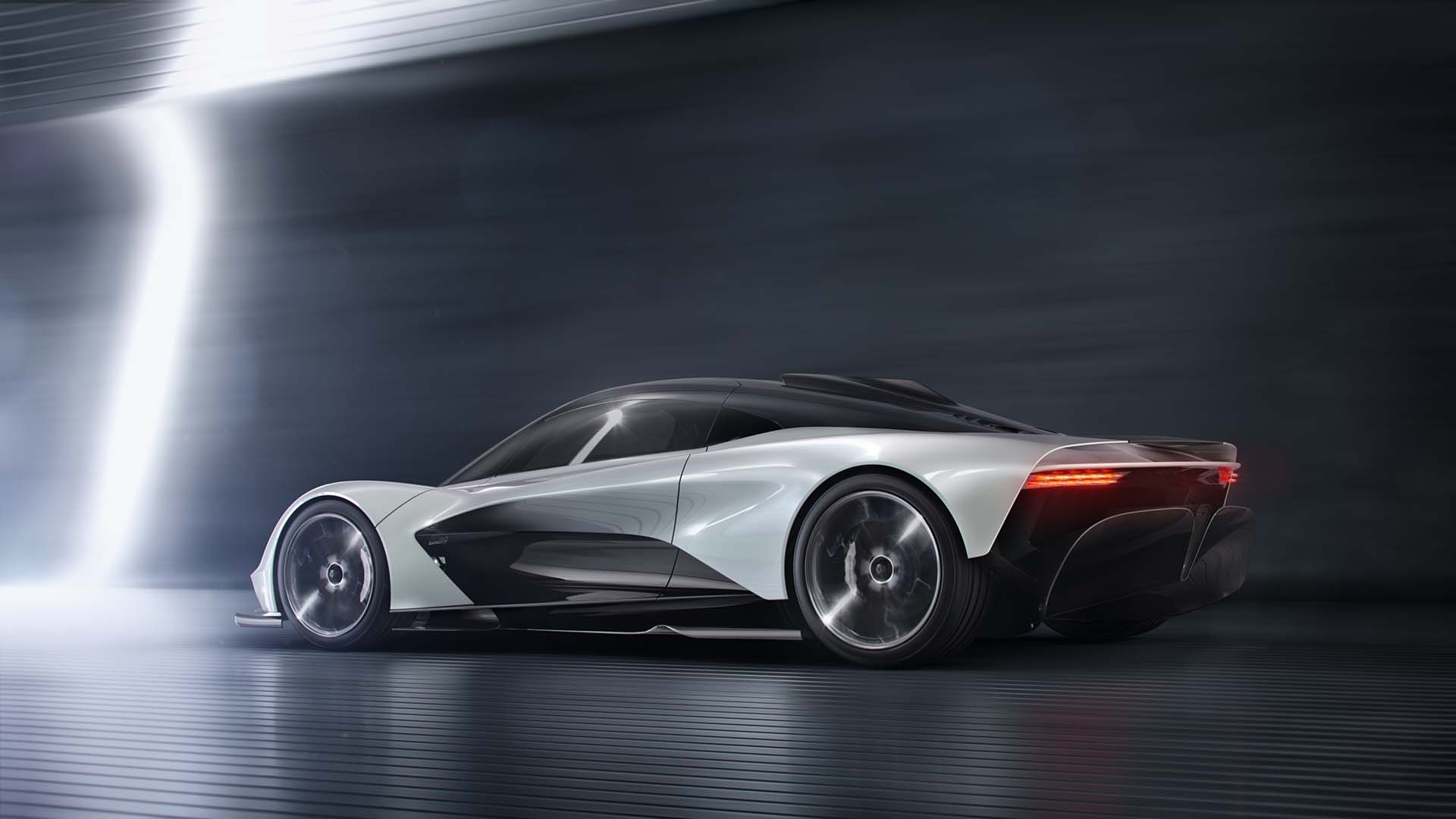 Aston Martin AM-RB 003
The Aston Martin AM-RB 003, is the third of the mid-engine supercars Aston is working on. The company partnered with Red Bull Advanced Technologies to put together the car, much like it has with the Valkyrie. The car still borrows a lot of technology and performance principles from Formula 1 cars. However, it will be the most roadgoing version of an Aston mid-engine car yet. It will get a roomier cockpit than the other cars, more interior storage, a larger cargo area, and doors that make it easier to get in and out of the low-slung coupe. The vehicle gets a lightweight carbon fiber structure, carbon fiber bodywork, active aerodynamics, and Valkyrie-like styling. The powertrain for the model is a hybrid that utilizes a V6 engine and electric motors.
Learn more: Aston Martin AM-RB 003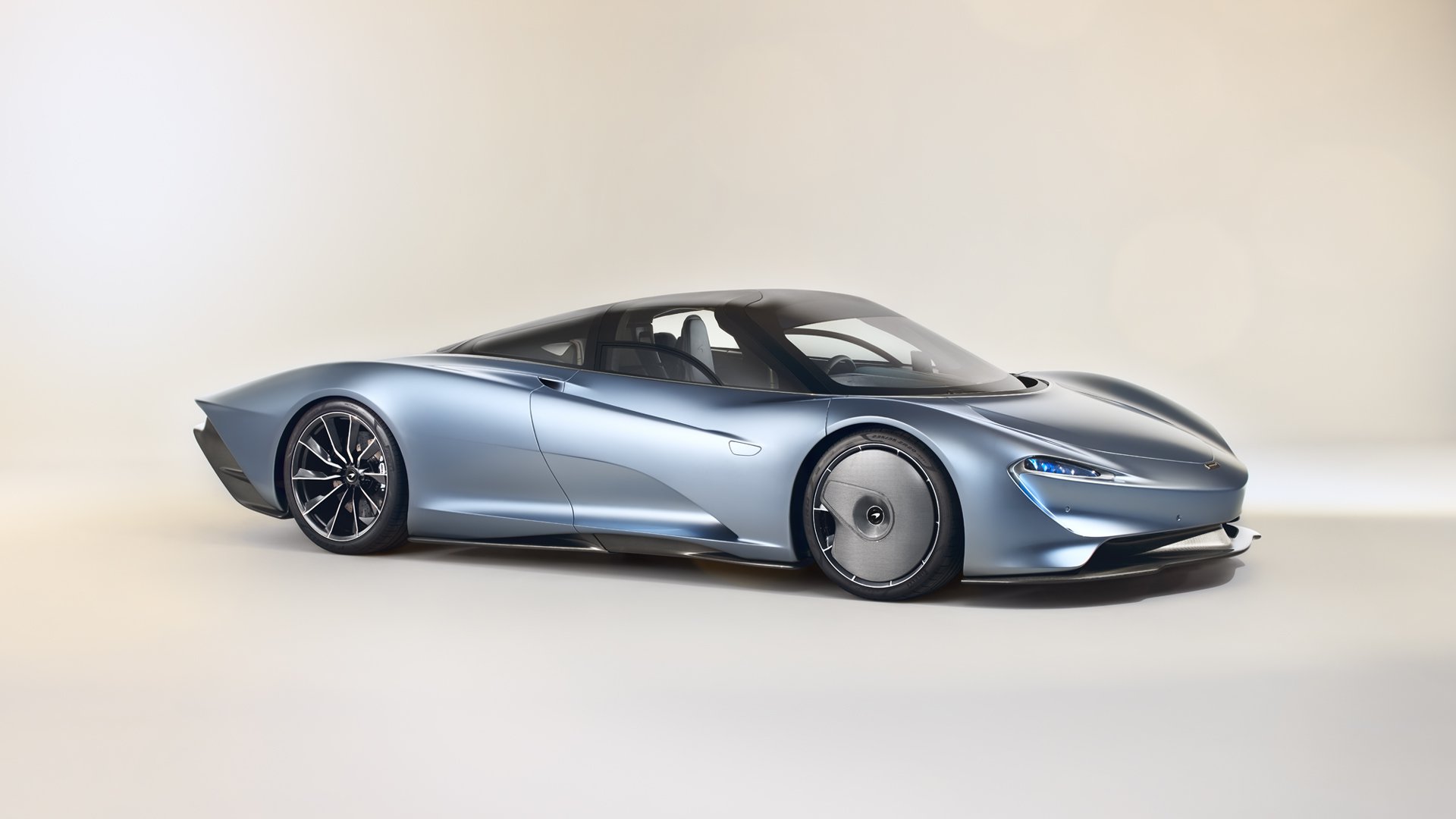 McLaren Speedtail
Meet the new Speedtail – an aptly-named addition to McLaren's Ultimate Series. This limited-edition car, of which only 106 examples will be built, represents McLaren's unyielding pursuit of top-speed. It will do 250+ mph, has over 1,000+ bhp and costs a whopping $2.2 million.
Its silhouette sweeps from the front of the car to the extended rear – a teardrop shape that is the key to its exceptional aerodynamics – with side accents that add an organic edge to its smooth profile. The front rims are enclosed – for maximum top-speed – while the rears remain exposed. The entire care oozes elegance, class, and barely-contained power that the lucky driver will be able to unleash.
McLaren has labeled the Speedtail a Hyper GT, which seems fitting given the excess of the car and its abilities. This is a car that'll take you to 250mph.
Learn more: McLaren Speedtail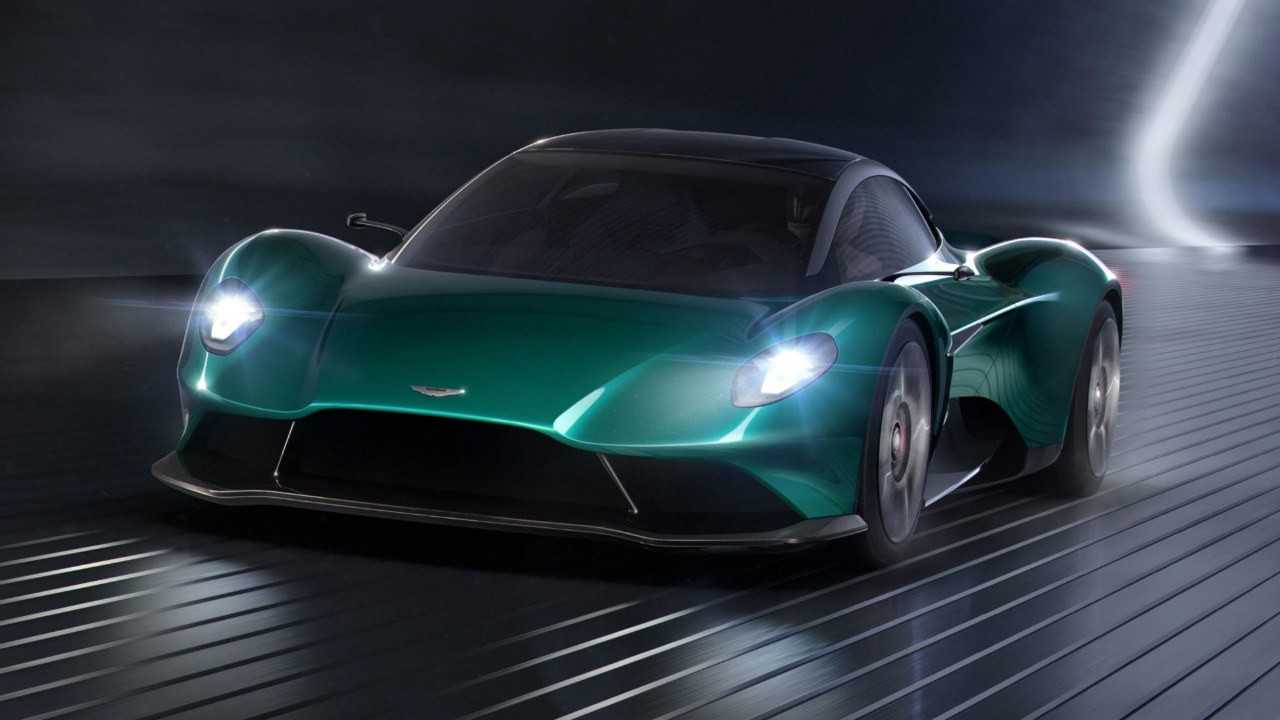 Aston Martin Vanquish
The Aston Martin Vanquish will compete in the supercar market with the Ferrari F8 Tributo, Lamborghini Huracan EVO, and McLaren's vehicles. The Vanquish is still a few years away from debuting, but when it does, it will be a force to be reckoned with. The car will feature an aluminum V6 engine paired with an electric motor. This hybrid powertrain will place it securely in the modern age and help it compete with the other big names in the supercar segment.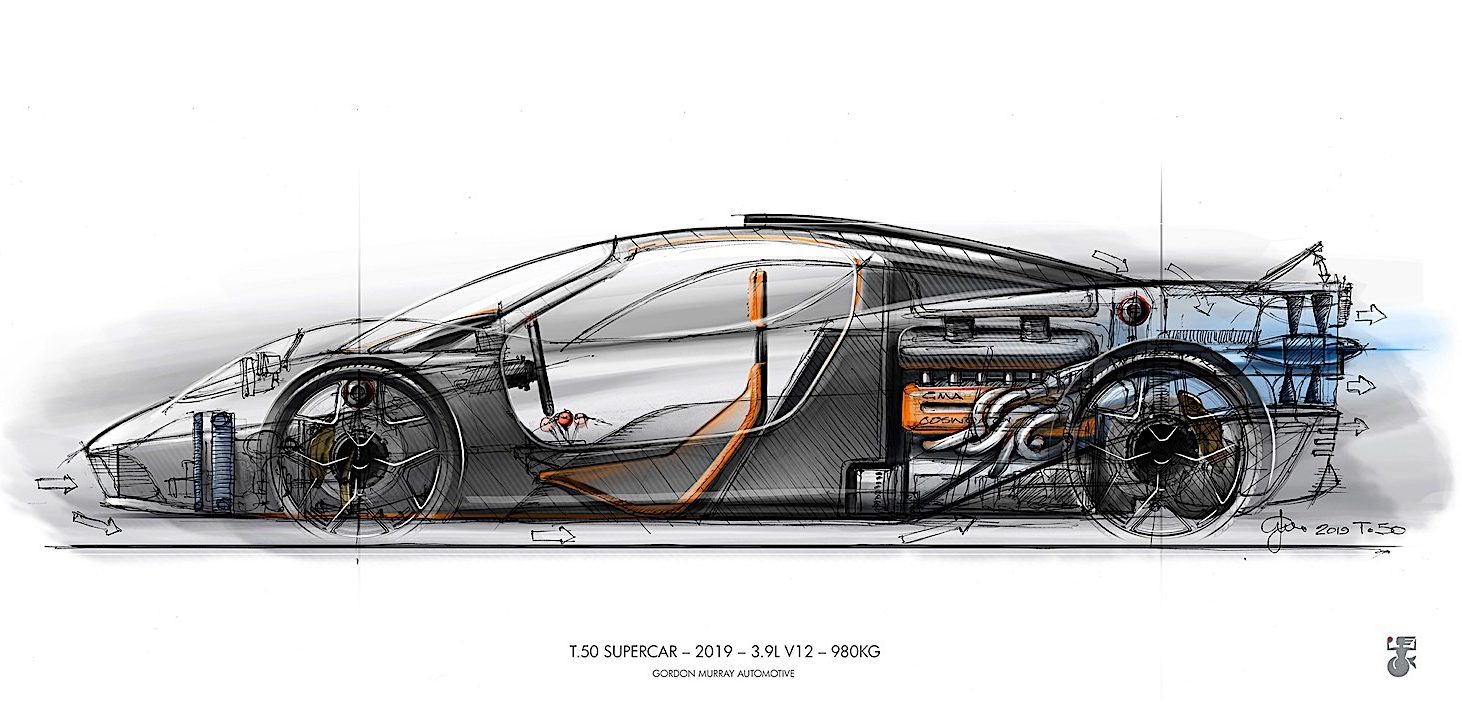 Gordon Murray Automotive T50
We still don't know much about the T50 but it is probably the most exciting car on this list. According to his website, the car will use a carbon fiber tub, a naturally aspirated V12 engine, a good-old-fashioned six-speed manual transmission, and be rear-wheel drive. The car will also seat three people. The driver will be front and center with the two passengers to either side. The car will begin production in 2022. Right now the car is in advanced stages of development. The vehicle is said to cost upwards of $2.5 million. Murray plans to only build 100 versions of the car, too, meaning it will be a rare model. The model is supposed to have the most advanced aerodynamics of any car and an unmatched power-to-weight ratio.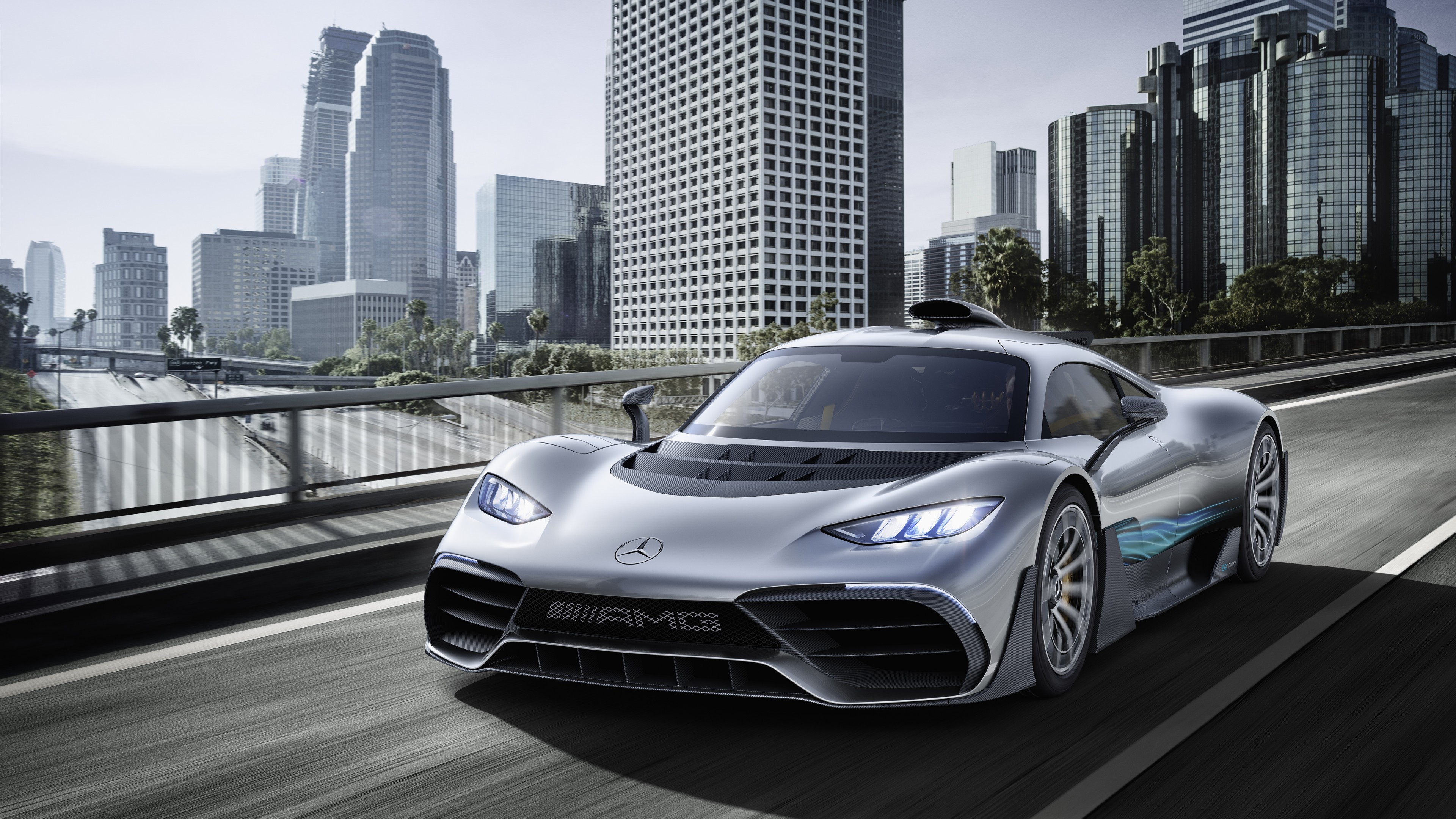 Mercedes-AMG Project One
In case you missed the official unveiling of the new hypercar, the Project One has an F1-derived 1.6 liter V6 hybrid powertrain which gives it a total power output of over 1,000 hp and a maximum speed of over 217 mph. The hypercar also features an electric turbocharger, four electric motors and 11,000 rpm redline and an idle speed of 4000 rpm. It also gets Variable AMG Performance 4MATIC+ all-wheel drive with hybrid-drive rear axle, electrically driven front axle and torque vectoring. The Mercedes-AMG promises the Project ONE will combine stunning racetrack performance and practical Formula 1 hybrid technology with exemplary efficiency. If I were to bet on which car on this list would win a race on a real circuit, this is the one I would put my money on.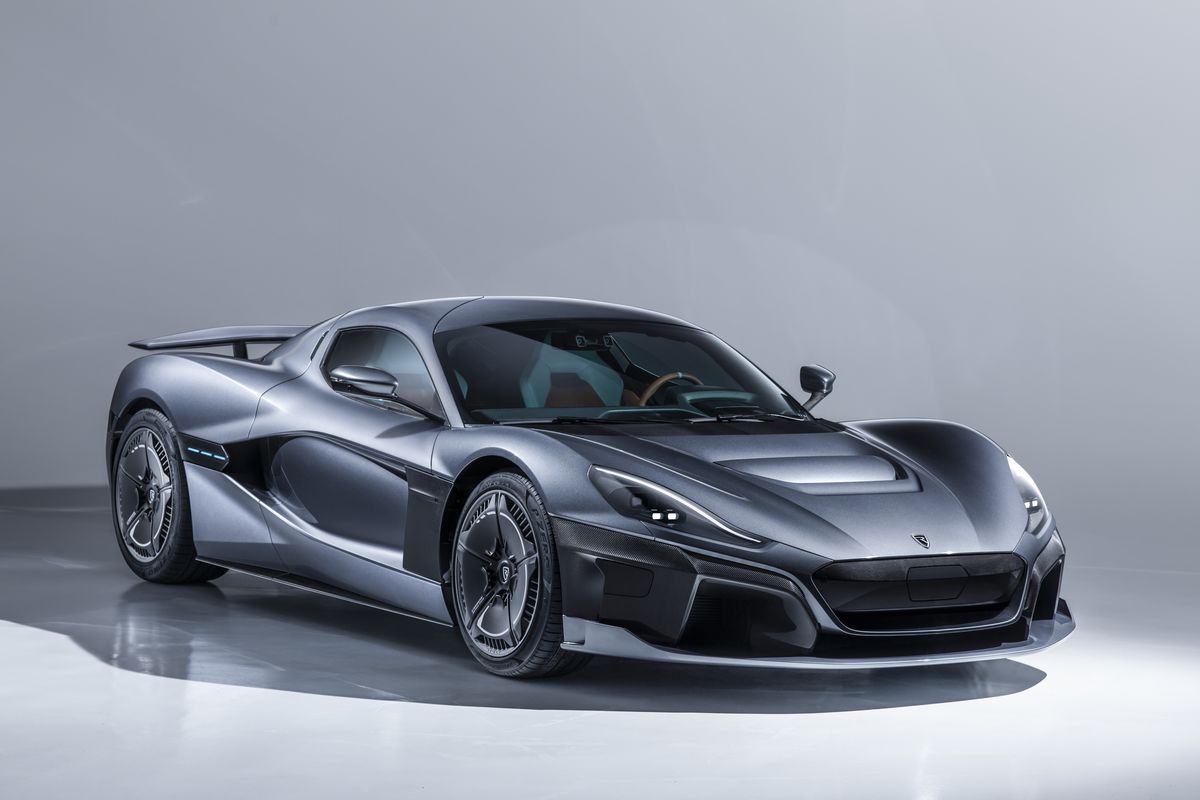 Rimac Concept Two
It is an all-electric hypercar called the Concept Two that debuted today at the Geneva Motor Show. Rimac says it has 1,914-horsepower and a sprint from standstill to 60 mph in an absurd 1.85 seconds. That would make it  the quickest accelerating car ever. Rimac says its 120 kWh battery enables over 400 miles of range too so this could be a very practical electric hypercar. Cool features include facial recognition technology that will both unlock and start the car. The company claims that it'll get to 100 mph in 4.3 seconds and run a quarter mile in 9.1 seconds. The C Two tops out at 258 mph. If this is the future of electric supercar performance then count me in.
Toyota GR Super Sport
We love when Toyota goes racing. The GR Super Sport is the brand's entry complying with the new regulations for the FIA World Endurance Championships. As a concept, the GR Super Sport uses a hybrid-assisted, mid-mounted 2.4-liter twin-turbo V6 making a claimed 986 horsepower (735 kilowatts). The design looks more like something for the track than a road car due to elements like no rear window and a vertical fin bisecting the rear deck. Pricing is reportedly at the level of a hypercar, suggesting a figure well into the six figures and possibly even topping $1 million.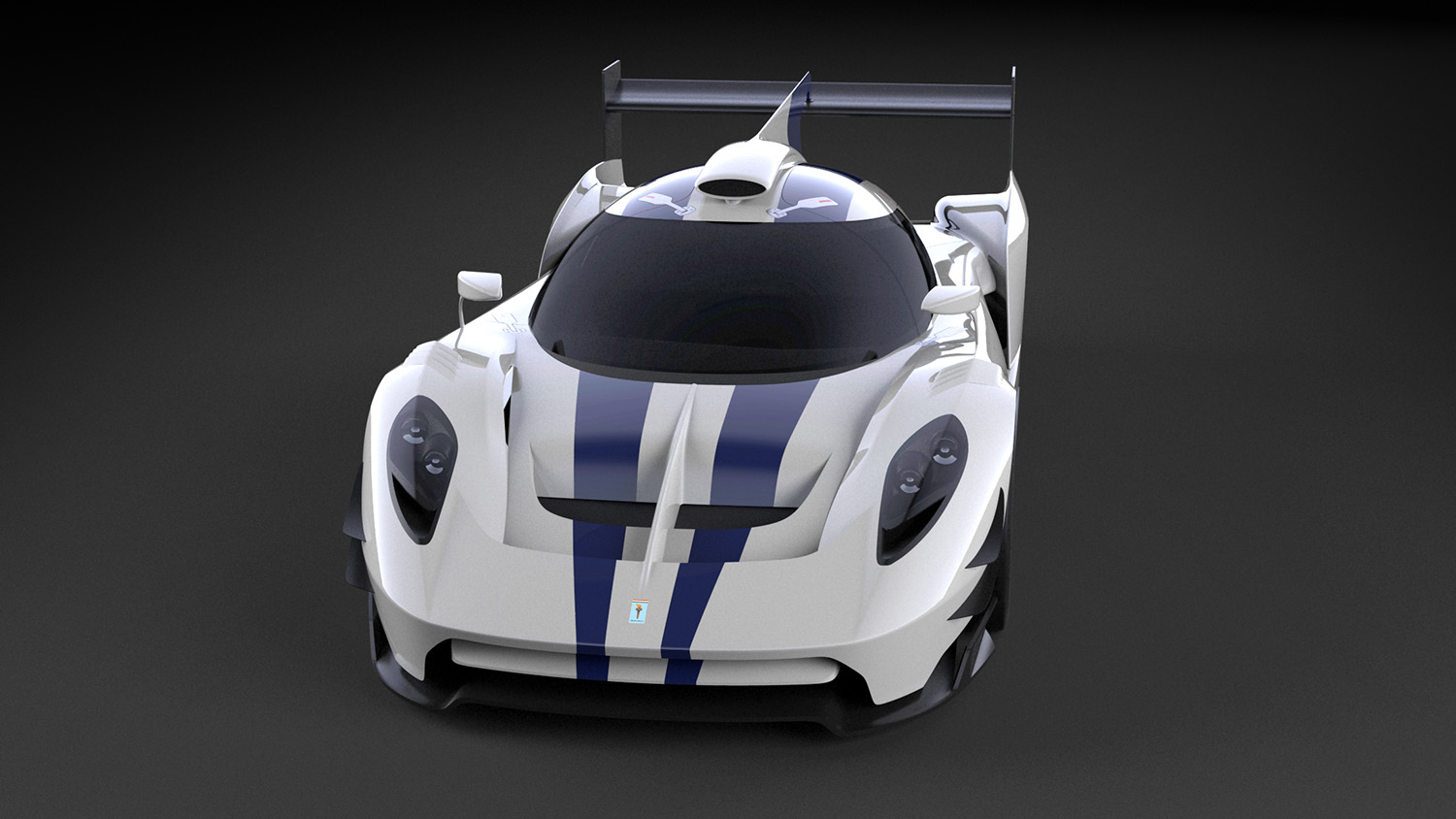 Glickenhaus SCG 007 Le Mans
It has been over 50 years since a car made in America has won First Overall at Le Mans. The folks at Glickenhaus think they can be the ones to do it next. Thanks to the new rules for production based hypercars, Glickenhaus will have to offer a at least 25 road-legal 007's in addition to their factory LMP1 race cars in order to qualify. Price TBD around $1 million. Details beyond that are hard to come by.
Source: www.supercars.net